Your order is personally hand delivered by a uniformed JJ's employee! No third party deliveries like our competitors! 
Michigan farmed and sourced when available! 
The people have spoken! Check out our 2000+ reviews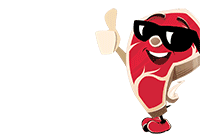 Cynthia

My husband loves porterhouse steak, so when we surprised him with some for his birthday, he was so happy! He expertly marinated them and carefully cooked them on the grill. He was like a kid in a candy store! We will definitely be trying other items from JJ's and now we know what to get him for his birthday!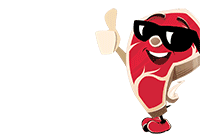 Dom9499

Fantastic product! You always get your moneys worth with these guys and it's definitely worth every penny. Their steaks are some of the best I've ever had, beats the grocery store any day of the week. I highly recommend them. If you see a JJs truck in your neighborhood, definitely check them out! They're always looking to hook people up with a great deal.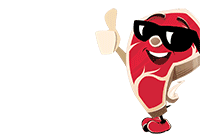 Mia

We absolutely loved our steaks & the cheesecake was amazing too. Shannon was a pleasure to speak with & provided great information about all the products. Hope she stops by again soon, so that we can enjoy more JJ's!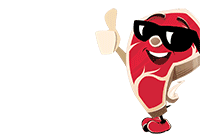 George

JJ's Prime Steak and Cheesecakes mail order service is a game changer. The beef and steaks were perfectly aged and incredibly tender. The fish and shrimp were fresh and delicious. And their cheesecakes are quite delicious too! We order every other month and prepare the tastiest meals.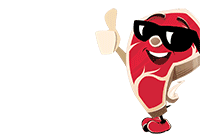 Sara

JjSteaks company is amazing! The work ethic and communication of their employees is unheard of in companies now days. Troy went above and beyond on his day off to make sure that I could get a delivery that same day for last minute birthday needs. Troy gave me his direct number the first time I purchased products at my home, so contacting him was quick and flawless. He was able to have Max his co worker squeeze me in for delivery.
Jjsteaks does an amazing job and seems to understand that personalized business and along with amazing products goes a long way. Troy is an amazing representative of the company and how it operates. If you're reading this review just try for yourself you won't be disappointed. Prices are great, local is better, and service is amazing! You have nothing to lose! Great job Troy and thank you Max!
Nam at augue non risus interdum suscipit at a sapien. Nunc lobortis egestas massa sit amet bibendum.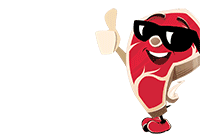 Anna

I never thought I'd buy from a mobile steak company but William had me sold with his awesome customer service and convinced me to give them a try. The steaks are AMAZING and if you aren't into beef their chicken is fire too!! 10/10 would recommend!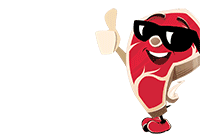 Kevin

Now that I've tried the steaks, I'll leave my review; Yumm, very delicious!
Man with the beef (forgot name srry) was very friendly, knowledgeable salesman.
I would have liked to seen a packed on date?? I don't keep frozen meat for more then 6 months.
On the flip side; the steaks were well sealed no sign of freezer burn, they looked great and were packaged properly.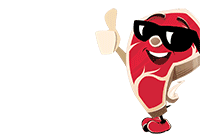 Chris

TJ was very knowledgeable about the product and he also gave me a great deal. The steaks are amazing!! Thanks again!!!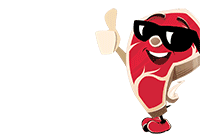 Joan

We got the Sizzling Sampler box and boy was that great! We blew through it so now we are going to order another box to try. I especially liked the shrimp which was cooked perfectly. Cocktail sauce anyone? Our address
4953 Vine Street
San Diego, CA 92465
Send us a mail
info@mycomapny.com